Val Pusteria – premium Nordic ski resort
A few skates from Hotel Magdalenahof, the Casies Nordic ski trail stretches across the valley in all its 40 kilometres of picturesque beauty. It is suitable for both skating and classic style and probably one of the most varied trails in the area. Once a year, the Casies Nordic ski trail hosts the renowned Gsieser Tal Lauf, a competition that attracts more than 2,000 participants from 20 different countries.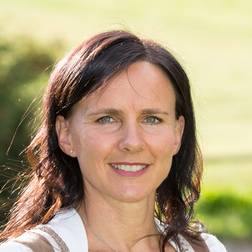 Tip: the Nordic ski trail is illuminated at night!
Karin Burger
The largest Nordic ski circuit in Europe
Memorable, challenging, breath-taking… Many adjectives can be used to describe the experience of cross-country skiing in Val Pusteria. Except "boring", which is never the case. The circular trail in Casies is part of the Dolomiti Nordicski circuit, the largest in Europe with its 1,300 km of extension. To make things even more interesting, the trail is floodlit after dark, so you can enjoy some night skiing, too.
Three reasons to choose Hotel Magdalenahof for your Nordic ski holiday:
Direct access to the trail
Free hire of equipment for adults and children
The address provided could not be found.
Please insert an address.